These meal plans include some familiar foods, as well as, some unusual foods. It is highly important that you eat a varied diet and rotate the foods you do eat. I tried to include selections from meat, poultry, and fish. You may want to include venison and rabbit, as they fulfill the requirements for lean sources of protein. When selecting breakfast and lunch choices, it is important that you rotate the grains you eat. Many digestive patients seem to do well on cooked grain breakfasts; however, whenever possible you should not eat the same grain at every meal. We always want to keep rotation in mind. Therefore, if you eat one grain on one day, the following day or meal, you would consume a different grain. If you don't like a food mentioned in this program or your body does not tolerate it, there is no need to incorporate it. The criteria for all meals should be that they are low in fat, moderate in lean protein, with plenty of digestible vegetables and alternate grains that do not contain gluten.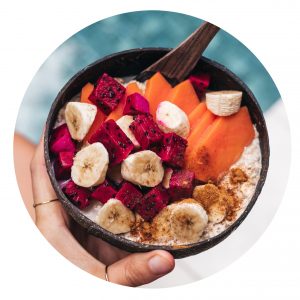 Breakfast Ideas
Chicken or beef soup
Buckwheat (soba) noodles
Yam
Rice or millet porridge
Baked potatoes*
Quinoa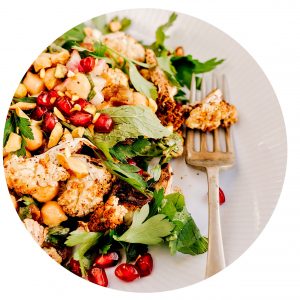 Lunch and Snack Ideas
Anchovies, mackerel, tuna, sardines (packed in water only)
Beef, lamb, or turkey burger
Yam or sweet potato
Rice cakes
Buckwheat (soba)
Chicken, beef, or vegetable soup
Steamed or stir-fried vegetables or vegetable puree
Baked potatoes*
Slice of home-cooked chicken or turkey
Artichoke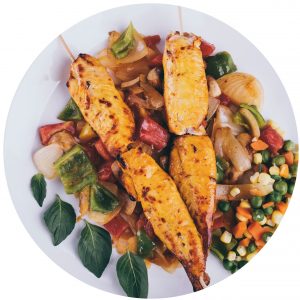 Dinner Ideas
Steak, quinoa, and zucchini casserole
Turkey breast, squash, and wild rice
Halibut, sweet potatoes, and vegetable soup
Pot roast, potatoes, and carrots
Lamb roast, wild rice and herbs, butternut squash
Cod, rice, and greens
Chicken breasts, quinoa, and roasted vegetables
Salmon, wild rice, and vegetable soup
Beef with buckwheat (soba) noodles and beets
Rabbit, potatoes, and carrots
Lamb chops, millet, and vegetable soup
Veal medallions, vegetable puree
Tips for Success
If you are constipated, drink warm water on an empty stomach. You may also try magnesium citrate or aspartate (200 to 800 milligrams per day) and/or psyllium husks without additives (1 to 3 tbsp. per day in water). If you have cramping or gas, drink at least three cups per day of peppermint or chamomile tea. If you are significantly underweight and have lost more weight on the program, it is best to continue the program only with professional supervision.
"I did the Digestive
Clearing Diet and I felt
more energetic than I
have in ten years."
Alan Newman, Fort Lauderdale, FL